EPISCOPO • food
SAVORY • BAGELS • BREAKFAST • SWEETS • BEVERAGES • STILL LIFE • MOTION • WEBSITE
DOMINIC EPISCOPO is a passionate food photographer/director, and pioneer in lifestyle photography movement who brings legacy and heritage to his storytelling campaigns.
Capturing images with irreverent elegance of everyday life, stemming from his cultural roots, it's his love of food that drives his focus as a storyteller.
Shooting campaigns for global brands, cookbooks, culinary editorial publication, web commerce and private collections.
Based in Philadelphia, his studio is converted, historic church, a 15,000 square foot property with double space for stills and video.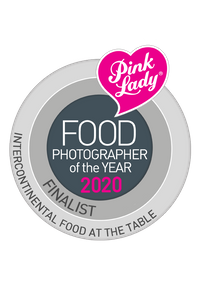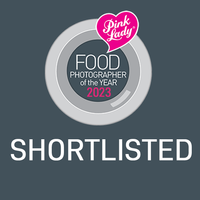 AWARDS
[A] Lürzers Archive 200Best Photographers Worldwide
Pink Lady® Food Photographer of the Year Exhibition of Finalists 2023 "Food at the table"
Pink Lady Food Photographer of the year finalist 2022 "Food at the table"
Pink Lady Food Photographer of the year finalist 2021 "Food for Sale"
Pink Lady Food Photographer of the year finalist 2020 "Cream of the Crop"
ADCP LOUIX 2019, Food Photography, Lifestyle Photography, Self Promotion
ADCP LOUIX 2018, Food Photography, Photography Instagram, Photography Personal,
ADCP LOUIX, Food Photography 2017
ADCP LOUIX, Food Photography 2016, Book Design, Lifestyle Photography, Packaging
ADCP LOUIX, Food Photography 2015 Photography/Advertising
ADCP LOUIX, Food Photography 2014Book Jacket Design
ADCP Dead Awards, Photography 2016
PDN Taste Food Photography awards 2016
One eyeland Photography Awards Bronze 2016
Philly Ad Club 2014 Addy's, Best of Print, Packaging,
AAF District Two packaging
International Color Awards 2022,Honorable mention in Food ,
International Color Awards 2018 (3) Honorable's mention in Food
International Color Awards 2018, Still-Life 3rd place
International Color Awards 2018 (3)Honorable Mention Still-Life
Photographers Forum Magazine Award of excellence 2018
BRANDS • AGENCIES
Auntie Anne's Pretzels • Campbells Soup • Coppers Craft Whiskey• Dietz & Watson • Door Dash • EZE Steak • Finlandia Vodka • Go Puff• Insomnia Cookies • Lavazza • Manhattan Bagel • Nature's Bakery Fig bars• Pace• Pacific Foods • Prego • Saladworks • Serendipity Ice Cream • SpaghettiO's • Steak Umms • Swanson • Victoria's Tomato Sauce • Wawa
72 & Sunny • A,B & C Creative Intelligence • Adjective and Co. • Allebach Communications • Allen & Gerritson • Barkley US • Calcium• ClineDavisMann • DID • Deerfield Agency • Digitas Health • FCB Health • Fingerpaint • Leo Burnett • Mofilms • Red Tettemer • The Brownstein Group • The Food Group • Think-Traffic
CREATIVE AWARDS - LEBOOK 2022
ISGRO PASTRIES is a passion project for DOMINIC EPISCOPO
Steeped in history, this Philadelphia bakery opened in 1904 is the go-to place for cannoli, and more. To photography a family-run Italian pastry shop, this photographer cherished the opportunity to be in the space filled with sentiment, tradition, and heritage. With Dominic's own legacy, and love of food, family and photography, he artfully captured the hand crafted baked goods with the warmth and story telling he brings to every shoot.