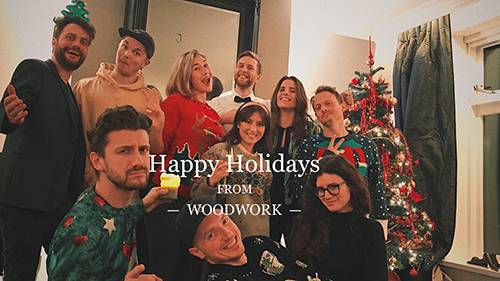 WOODWORK is an Amsterdam-based design and motion studio for both national and international brands and agencies. This team takes on the entire process of concept, design, and execution of quality visual content.
Having a relentless urge to create, to push the envelope, WOODWORK strives to deliver relevant work that tells compelling stories and changes perspectives, whether it's a product visualization or a full-blow animation film. Founded out of the love for motion design and visual effects, this fanatic bunch of kindred spirits combines out-of-box creativity with honest craftsmanship.
• 24 frames per second, one detail at a time•
WOODWORK on 2019....it's a Wrap! From Moonlanding with Apollo 11 to Lovie "ONE" Award in London, to global sports brands and rock bands - our team looks back thankfully that we've worked on outstanding projects with ambitious clients and awesome collaborators.
It's a great ride and we can't wait to see what 2K20 will bring.