 WOODWORK REEL 2018 - update
Woodwork is an Amsterdam-based design and motion studio. We present you the Woodwork reel where we gathered a compilation of the work we made so far in 2018 and some good old classics. For all the clients, agencies, freelancers and people we've worked with in the past… it was a pleasure! Music: Max Gramser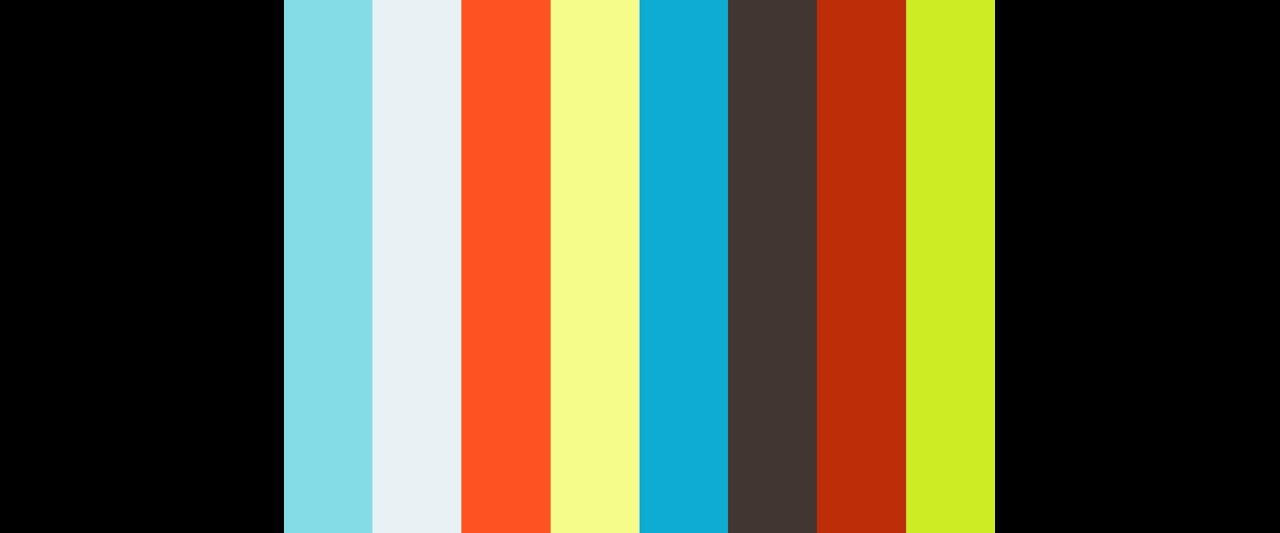 ONE - AN APOLLO 11 HOMAGE
In celebration and appreciation of the 50th anniversary of the Apollo 11 Moon Landing Mission, we created a fully animated film: One - An Apollo 11 Homage. We would like to share this latest project with you. The anniversary will take place this coming Saturday, the 20th of July 2019, the moment the first man ever landed on the moon 50 years ago. In our opinion this has been one of mankind's biggest achievements. It shows the ability of dreaming big, unification and teamwork. This mission shows that humanity, together, can achieve the impossible. As 600 million people around the globe watched this milestone, for the first time all the people on this Earth were truly one. — This film is a tribute to this achievement and a creative exercise to make a contemporary animation, showcasing the highlights of the Apollo 11 mission. We are proud to share that the film will be showcased by ESA, Discovery Network, ARTIS the Amsterdam Royal Zoo, Dutch Public Broadcast Channel and Bright during celebratory events around the 50th anniversary. Full Case: woodwork.nl/portfolio/one Music Behind the Scene: vimeo.com/348150708 Interview Good Chats link.medium.com/m14Snnu8xY — Credits: Directed by: Marvin Koppejan Produced by: Woodwork Amsterdam Music & Sound Design: Max Gramser Animation, Edit & Composite: Marvin Koppejan Additional 3D shots: Tim van der Wiel Ernst Noort Thanks to: Nina Fabel & Jonas Koppejan, Moa Nordin, David Gieling, Pedro Botsaris, Simon van de Rijdt, Marthe Duits & Marina Kagan. Texas Lottery - Dallas Cowboys TV add
We mastered the skills of 3D origami in order to create two television commercials promoting the Texas Lottery special edition Dallas Cowboys and Houston Texans scratch-off game. Transforming the scratch tickets into the shapes of the actual prizes. We worked together with Texas based agency LatinWorks and Antfood took care of the music and sound design.
CLUSE COURONNEMENT
Cluse Commercial - Couronnement VanMoof+ Company Film - Introducing VanMoof's new business plan
Commissioned by Amsterdam's slickest bike brand VanMoof, we produced the film announcing VanMoof+, their brand new subscription based service. Now everyone can ride a VanMoof bike with all the perks of owning a bike, but none of the worries. Including their awesome Bike Hunters service, where they even track your bike down and return it to you if it does get stolen! The future just rolled up. Jump on. This first film, the Company, was produced to introduce the new business plan to VanMoof's following. Direction & Production: Woodwork Music & Sound Design: Max Gramser Client: VanMoof

"Welcome to Morpheus" - Opening Film Morpheus Hotel Melco Resorts and Entertainment
City of Dreams is a unique collection of hotels by Melco Resorts & Entertainment. It is Macau's largest hotel, casino, and entertainment resort, with three hotels, over twenty restaurants and bars, and over 16,0000 square meters of high-end retail space. Agency MerchantCantos Hong Kong was assigned to produce the event for the opening of the Morpheus Hotel, the most recent addition to the City of Dreams project. They approached us to help them develop two films for the event. The 'Welcome to Morpheus' film preceded Melco Chairman and CEO, Lawrence Ho, as he took the stage during the Morpheus Hotel opening event. The film talks about the previous ten years leading up to this point. How dreams have been turned into reality with the opening of Morpheus. Credits Client: Melco Resorts and Entertainment Agency: MerchantCantos, Hong Kong Agency Creative Director: Mark Cumming Agency Producer: Alex Wilson Produced and Directed by Woodwork Creative Director: Marvin Koppejan Creative Producer: Nina Fabel Lead Motion Designer: Rob Wienk Lead 3D animator: Ernst Noort Music & Sound Design: Al Boorman - Wevie Voice Over: Lawrence Ho, Melco Chairman and CEO Sony Playstation Brand Film
For Sony Playstation we created this brandfilm showed at the BAFTA theater London, the home of The British Academy of Film and Television Arts. A perfect place to kickoff the new year and show the developments and a perfect project to combine different animation techniques and create a film that lured the audience into the world of Sony PlayStation. Credits Client: Sony PlayStation Agency: 180 Amsterdam Direction, Design & Animation: Woodwork Amsterdam Creative Director: Marvin Koppejan Producer: Sabine van Wechem Managing Director: Balster van Duijn Animation: Stefano Peron, Marvin Koppejan, Jeff Beukema, Mathijs Luijten, Michiel Krop,Tim Hijlkema. Sound Design: Studio Takt Music: Noisia - Alpha Centauri Directors Cut version Eni+Silvia
Woodwork produced the new commercial for Italy's biggest energy company Eni. A handcrafted frame-by-frame animation. Combined with technically challenging 3D simulation and 3D match moving into live action footage of the model. In the commercial we see how Eni is producing energy by using waves: an innovative, renewable energy source. Next, we see Silvia who is careful not to waste any water at home. Eni+, together we create new energy. CREDITS Produced & Directed by Woodwork Client: Eni Agency: TBWA Creatives: Gina Rident, Frank Guarini, Vittoria Apicella Producer: Matilde Castagna and Valter Buccino (Fargo Films) Creative Director: Marvin Koppejan Illustration & Animation: Marvin Koppejan, Lucas Flaton, Peter Klijn 3D Artist: Ernst Noort, David van Heeswijk Composite: Ernst Noort, David van Heeswijk Producer: Marthe Duits and Nina Fabel Director: Marvin Koppejan D.O.P.: Jeroen Simons Casting: It's me Models

ALIBABA "ALCHEMY"
The Alibaba Group is China's biggest online commerce company. Their mission: to make it easy to do business anywhere. Their aim: to build the future infrastructure of commerce. For the 2018 Alibaba Investor Day Conference we were approached by MerchantCantos Hong Kong to develop the opening film. The film tells the story of Alibaba's core values and beliefs. By providing small business owners the technology, innovation, infrastructure and reach they want to put the power into the hands of "the little guy". Enabling small businesses to compete with "big business" on a global scale. The aim of the film is to capture the audience's attention in an unexpected and fresh manner. To deliver a message that can't be told by conventional statistics and graphs. The film opened the Investor Day Conference, hosted by Jack Ma and Daniel Zhang at the Alibaba headquarters in Hangzhou China. It was screened on a custom built curved ultra-wide screen. Credits Client: Alibaba Agency: MerchantCantos, Hong Kong Agency Creative Director: Mark Cumming Agency Producer: Alex Wilson Produced and Directed by Woodwork Creative Director: Marvin Koppejan Creative Producer: Nina Fabel 3D animation: Ernst Noort, Jeff Beukema, Sjoerd Olislagers Music & Sound Design: Al Boorman - Wevie Ink Master: Shop Wars Leader
TV channel Spike approached us to help them develop the visual identity for their reality tv show Ink Master. In this third season the shows theme is Shop Wars, as they follow eight duos from different tattoo parlours compete against each other to win the title Master of the Lowlands. The show is all about the battle between the tattoo parlour teams. To emphasise this battle element our concept for the leader was to create posters that would be torn of the wall. Each tear revealing a new set of contenders as they confront each other. Our visual approach was based on combining photography, typography and tattoo art. This allowed us to create strong and contemporary poster designs and by showing tattoo designs on paper rather than on skin we could maintain a fresh, modern and clean look.
Heineken - There's more behind the star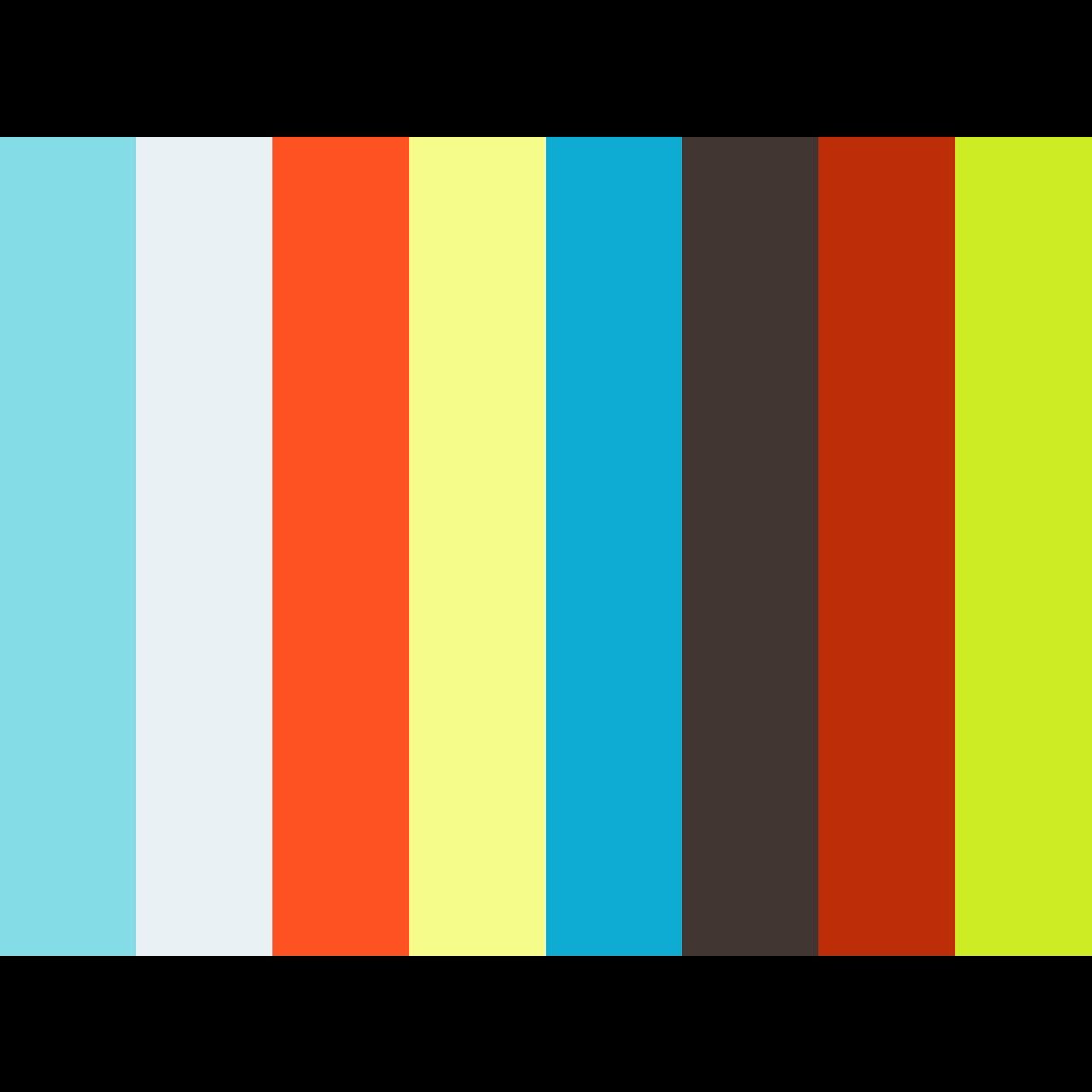 VERSUS: A word, a week
VERSUS - Our contribution to Animography's 'A word, a week' project. Every week another artist or studio was invited to create an animation around a word with one of their animated typefaces. We chose the word 'Versus' and took inspiration from our love for retro video games. An overview on Behance with al 52 weeks in it you can find here https://www.behance.net/gallery/67280275/A-word-a-week
GUNFIGHT
We teamed up with Artbox on this piece for creative agency Gunfight. Gunfight is an in-house new style agency based in London. They offer their clients a project-only creative service and are a partner of Award winning UK production company GreatGuns. We were responsible for the direction en production of this introductory and were inspired to give the animation the look and feel of a graphic novel. Therefore, we searched for creative ways of putting it in a Western setting using all clichés such as vast, empty lands, an old dusted town with a saloon and the always-present swinging doors. With each turn of a next frame, we wanted to visualize iconic elements on one hand and explaining the story of Gunfight in another. To create the best effect throughout the film we combined 2D and 3D animation and we really tried to grasp the painted 2D feel by projection mapping. We relished the opportunity to animate this project and if that wasn't enough, our creative director took care of the sounddesign and music. We really enjoyed creating and animating this Wild Western shootout! Client: Gunfight Agency: Artbox Illustrator: Ingwie Boley Producers: Martijn Thijssen, Marthe Duits Concept & Animation: Woodwork Amsterdam Creative Director: Marvin Koppejan Managing Director: Balster van Duijn 2D/Lead Animation: Mathijs Luijten 3D Animation: Ernst Noort, Joppe Vos Producers: Sabine van Wechem, Julisa van Beek Intern: Jason Joannes Music & Sound Design: Marvin Koppejan VO: Ray Winston Goody Good Stuff
This commercial is commissioned by Artbox and McCann, our client: Goody Good Stuff. A brand that sets out to make candy healthier, as the candy does not contain any gluten, lactose or gelatin. The commercial introduces the Netherlands to the world of Goody Good Stuff. Therefore, we wanted the commercial to have an authentic, warm and friendly feeling. It's also a reason why we created all the fun animated animal characters. Furthermore, we tried to be consistent in the colours. We used green as a dominant color as it stands for the natural goodness of the candy and the warm colours expressing the playfulness of the brand. It's not that often we get the chance to draw up thousands of candy shooting up in the air so, we wanted to make the most of it and dipped ourselves in delicious candy and friendly surroundings. Agency: McCann, via Artbox Artbox Producers: Gerben Molenaar, Martijn Thijssen McCann Creative Director: Sanne Braam Producers: Laura Schilder, Kirsten Nijman Client:Goody Good Stuff Concept: McCann & Woodwork Woodwork Creative Directors: Marvin Koppejan & Balster van Duijn Illustrator: Dimitri Versteegen Motion Designer: Mathijs Luijten 3D: Tim Hijlkema Producer: Sabine van Wechem Sound: Sounds like Nando Adidas Climaheat
We were filled with enthusiasm when Adidas asked to create a commercial for their new product Climaheat. Even more exciting is that the video was set to appear all over the world from England, Russia to China and Korea. Furthermore, we got the opportunity to combine the two disciplines we love most: live action and motion graphics. We worked together with the creative team of Adidas to produce a commercial that would introduce the Climaheat's jacket and sweater for an online global campaign, featuring Climaheat as the best in class winter performance product. We wanted to find a balance between explaining the actual technological benefit of the products but at the same time giving it an inspirational story. The first direction we performed by traveling through the actual materials and explaining its function in the form of a tech render such as the 'Heat Seals.' We chose to give the set a nighttime urban feel, alternated with a mountain look. The runner in the story takes place in an urban setting who is running along old brick walls that are top lit. The dark high key lighting from surrounding lampposts makes the look complete. The hiker is set in a snowy mountain with a short line of sight. We see him walking through high snow and wind hits his jacket. The location for shooting the material was in the Bruynzeel barracks where we build up a city and simulated a snowstorm. This project was our kind of live action meets animation! Client : Adidas Creative: Nick Cline, Sarah Jane Threipland Producer: Lotte de Vroe Project managers: Claire Ives, Julien Lauret WOODWORK Directed and Produced by Woodwork Creative Director: Marvin Koppejan Concept: Balster van Duijn & Marvin Koppejan Motion Designer: Simon van de Rijdt 3D Artist: Ernst Noort, Tim van der Wiel Compositer: Marvin Koppejan & Simon van de Rijdt Rotoscope: Ernst Noort, Simon van de Rijdt, Joppe Vos Editors: Marvin Koppejan & Simon van de Rijdt Grading: George Balatoni Producers: Nikki Haighton & Sabine van Wechem Assistant Producer:Julisa van Beek Shoot Director: Balster van Duijn D.O.P.: DirkJan Kerkkamp 1st AD: Philip Long 2nd: Jantien de Blok Focus Puller: Michael Monteiro VTR + Data: Sander van ten Hof Gaffer: Willem van Eeren Grip: Onno Perdijk Art Department: Goof Vermeulen SFX snow: Polar Europe (Sytze Binksma) Hair & Make-up: Ingeborg v/d Does Styling: Saskia van der Klei Location Manager: Floris van der Wal Music and Sounddesign: Studio Takt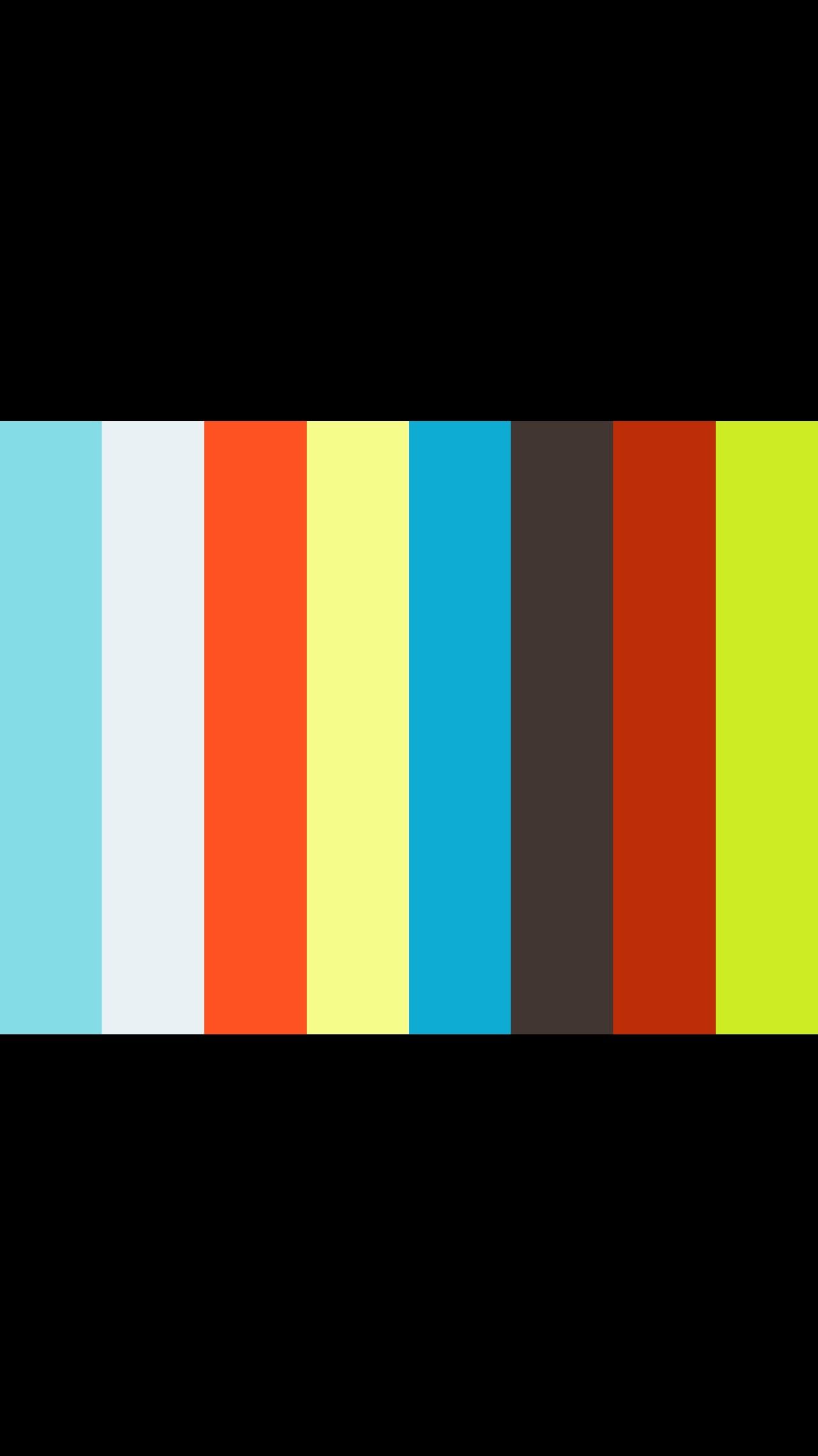 The ARcade
Woodwork, Next Empire and Antfood announce the release of a fan based, interactive Augmented Reality (AR) app, inspired on sci-fi series Stranger Things Season 2.  The three studios being such big fans, decided to team up and out of their own initiative create this inter-dimensional portal AR experience: The ARcade.  The app is built using Apple's new ARkit. The app allows users to walk into and experience another world. The experience is released as an iOS app and can be downloaded from the App Store now! Credits: Concept: Woodwork & Next Empire Design & Animation: Woodwork Development: Next Empire Sound: Antfood Digital Imagination Challenge — Directors Cut Daimler Fleet Management
Daimler, an automotive corporation and parent company to Mercedes-Benz has valued its tradition of making quality vehicles worldwide since the 19th century. This key principle flows through each division of the Daimler Group with Daimler Fleet Management (DFM) being one of them. DFM offers their clients alternative leasing and financial solutions for contracts and arrangements. They specialize in providing their clients with manual and most of all personal custom-made solutions. DFM was in need of a video that would visualize this key concept of their workflow. In collaboration with creative agency Khanna Reidinga, we set out to visually explain. In this video we combined 2D and 3D animation, starting out with 2D and using infographics for dynamics. We used 3D to create the vehicles that travel through the screen, giving the video more dimension. We wanted to create an infomercial that would tell of Daimler its constant innovation through time, which ensures their ability to keep on writing history. Client: Daimler Agency: Khanna Reidinga Creatives: Desmond Lissone, Demian Geurts Larribau LaVigne Account: Gemma Trounce Animation: Woodwork Creative Director: Marvin Koppejan Managing Director: Balster van Duijn Motion Design: Mathijs Luijten, Marvin Koppejan 3D Animation: Stefano Paron, Ernst Noort Producer: Sabine van Wechem, Julisa van Beek Interns: Joppe Vos, Jason Joannes Sound Design: Marvin Koppejan VO: Adam Fields